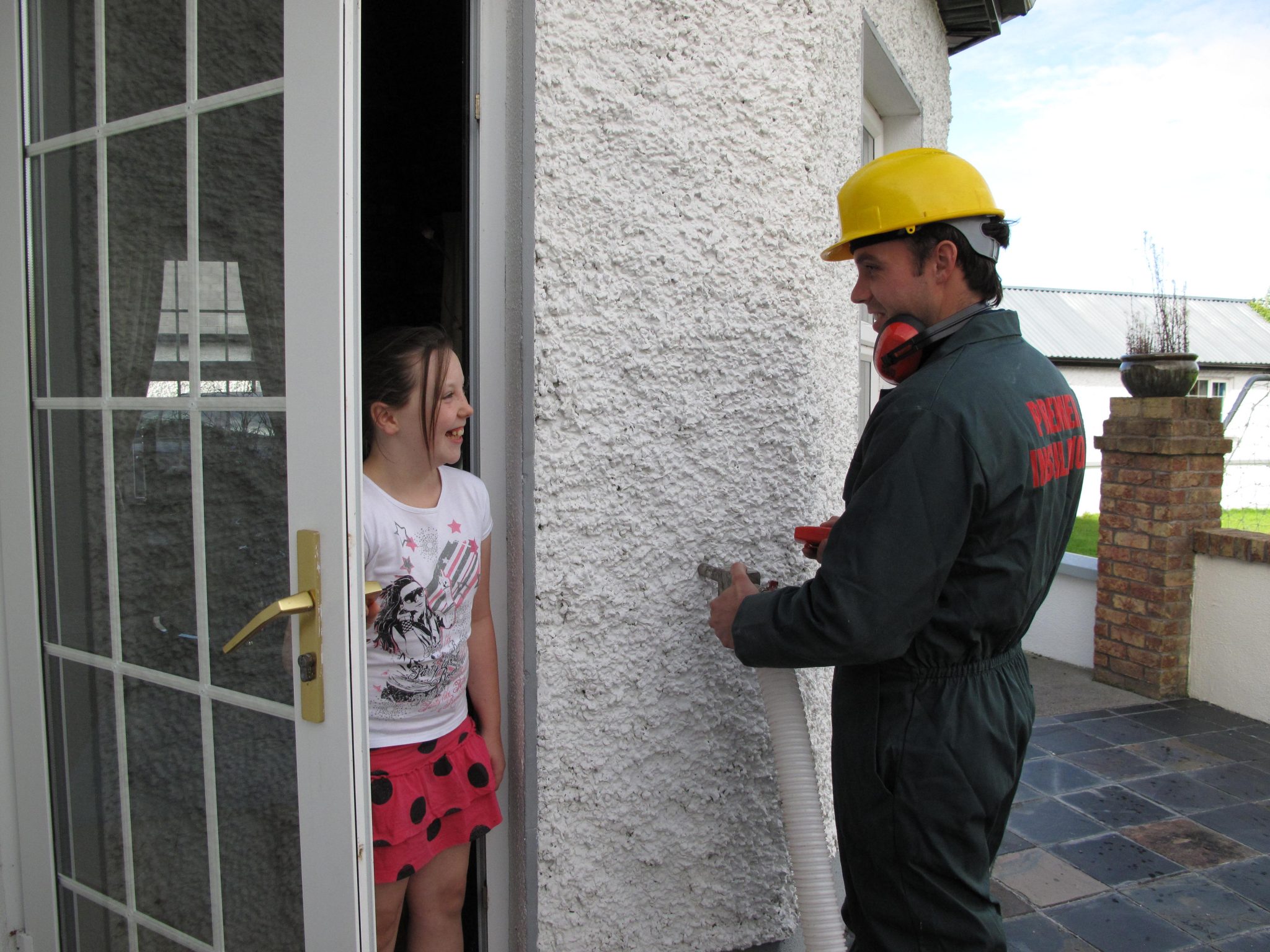 PCC 2000 Interior/Exterior Spray Foam
Closed-cell spray foam insulation is a great, efficient insulating material. PCC™2000 foam acts as a vapour barrier, insulation and air barrier all in one. PCC™2000 foam adheres directly to the substrate that will form a seamless and permanent cover over and around even the most difficult shapes.
However, it only expands to 50 times its liquid volume it seals cracks and joints, and around protrusions such as brick ties to form a continuous insulating air barrier that remains for the life of the building.
PCC™2000 has one the highest R-values per inch of any insulating material. This helps reduce energy costs while improving building comfort as well as indoor quality and comfort. The continuous air tight seal means that dust and other exterior pollutants can't enter the building.
PCC™2000 is also a green product with a unique formula that contains no ozone-depleting chemicals, such as CFCs, HCFCs, or fibres, formaldehyde and asbestos. No toxins are emitted after installation. The substance never decomposes or deteriorates which means there are no concerns about harmful fibres or gases escaping into the air in the future. PCC™2000 foam also adds structural strength, and increases shear and racking strength by 300% to a building.
Closed-cell Foam PCC 2000
Closed-cell polyurethane spray foam is one of the most efficient insulating materials commercially available. Closed-cell foam incorporates an insulating gas that is retained within the cells referred to as the blowing agent, which leads to the highly efficient insulating properties of the material. Also, as this foam is closed-cell it provides a highly effective air barrier, low moisture vapour permeability and excellent resistance to water. The most common foam density for closed-cell polyurethane foam is approximately 41 kg/m.
Closed-cell polyurethane foams are usually characterized by their rigidity and strength, in addition to the high R-Value. Also, studies show that wall racking strength can by doubled or tripled when closed cell foam is applied.
Excellent adhesion to substrate
Energy savings of up to 70%
Prevents thermal bridges
It reduces or eliminates heat transfer through building structures
Healthier living
Perfect airtight and vapor barrier
Reduces the cost of heating / cooling
Environmentally-friendly
Does not support mold growth